Here are some pics from this weekend. They are kind of mixed up. We had such a great weekend, and the weather was beautiful! Friday, we went to Joseph and Britney's engagement party, but I didn't get any pics.
Saturday morning we picked up June after she spent the night with Nana and Grandpa
She was playing in the backyard because it was soooooo pretty outside
She helped grandpa work on the bushes
looked up at all the windchimes in their windchime tree. Sunday we went to the Dewberry Farm. It was really fun even after we had to make two return trips home because I forgot things. We didn't get there till about 3:30! June loved all the animals. These geese just romes around honking at people and trying to take their food!
June helped Daddy fix the car, or really just messed up his neatly organized tool box
here's your tool Daddy
June found this hole in the hay at the farm and didn't want to come out
Peek-a-boo!!!
there was this barn called the corn crib, which was filled wall too wall three feet deep with corn and there were little dump trucks and sand box toys in there for them to play with Jimmy and I settled in (it was so comfortable and cool, and relaxing, and watched June play for the longest time! She LOOOOVED it!!
There was a big bouncy thing for babies, but June wasn't too sure of it. She kept falling down because there were so many kids
June really likes to feed herself now. She hasn't quite got it yet but I finally gave in and let her try. She was covered in Cherios and milk from head to toe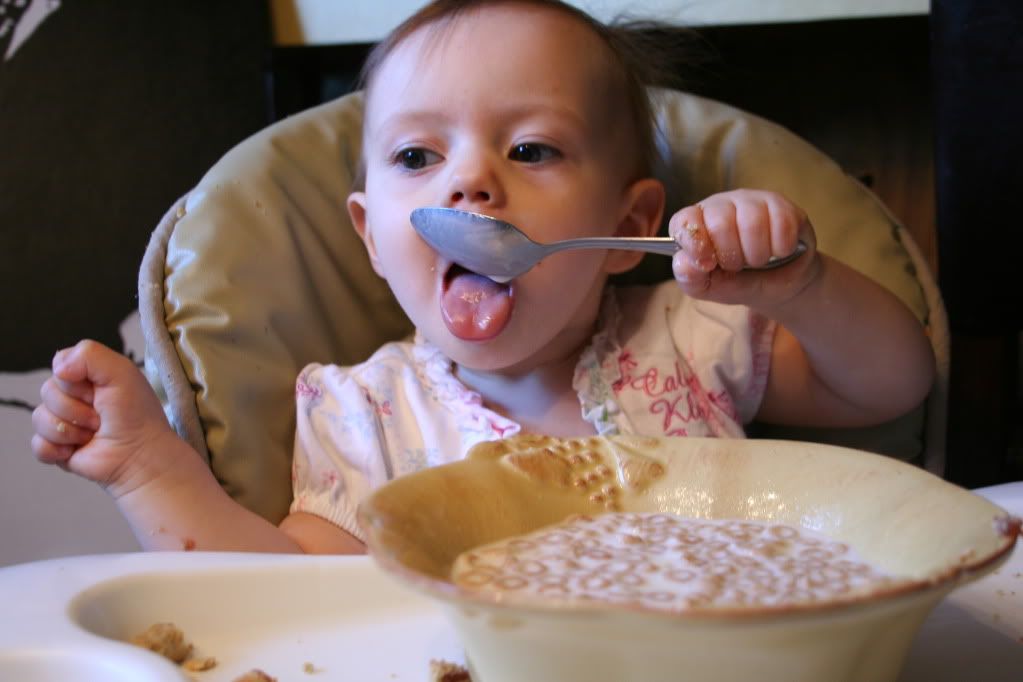 She finally gave up on the spoon and used her hands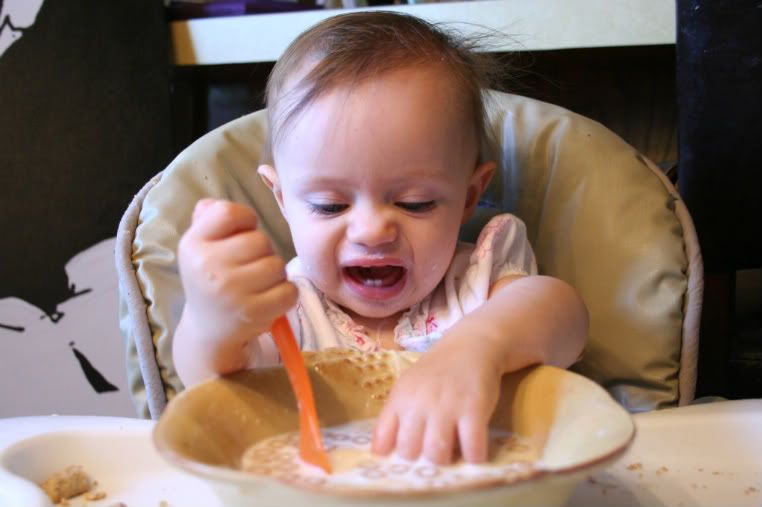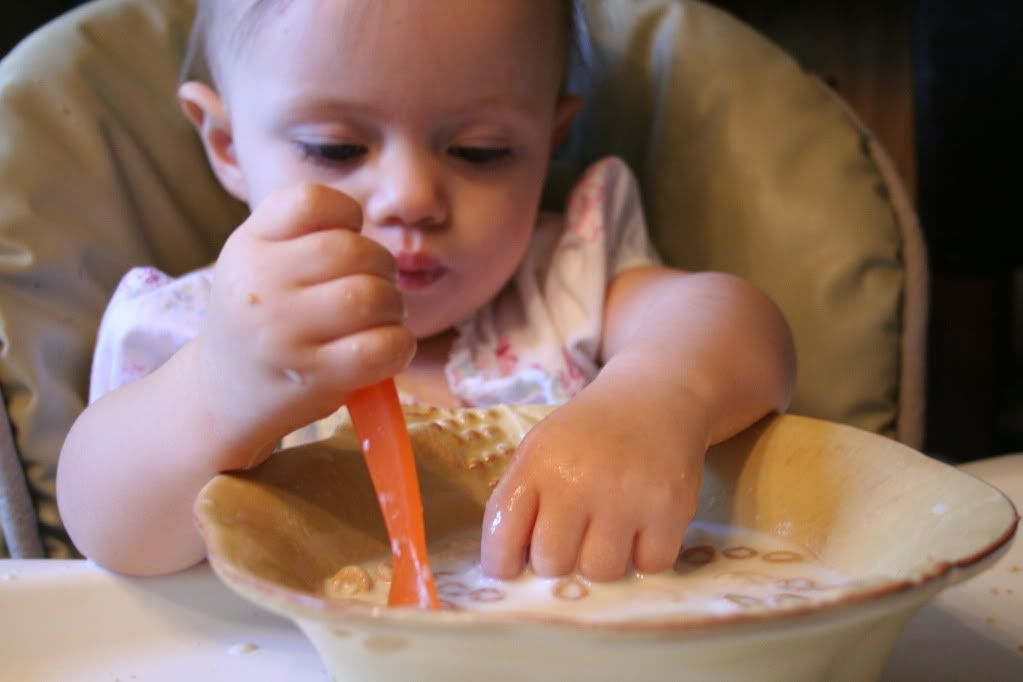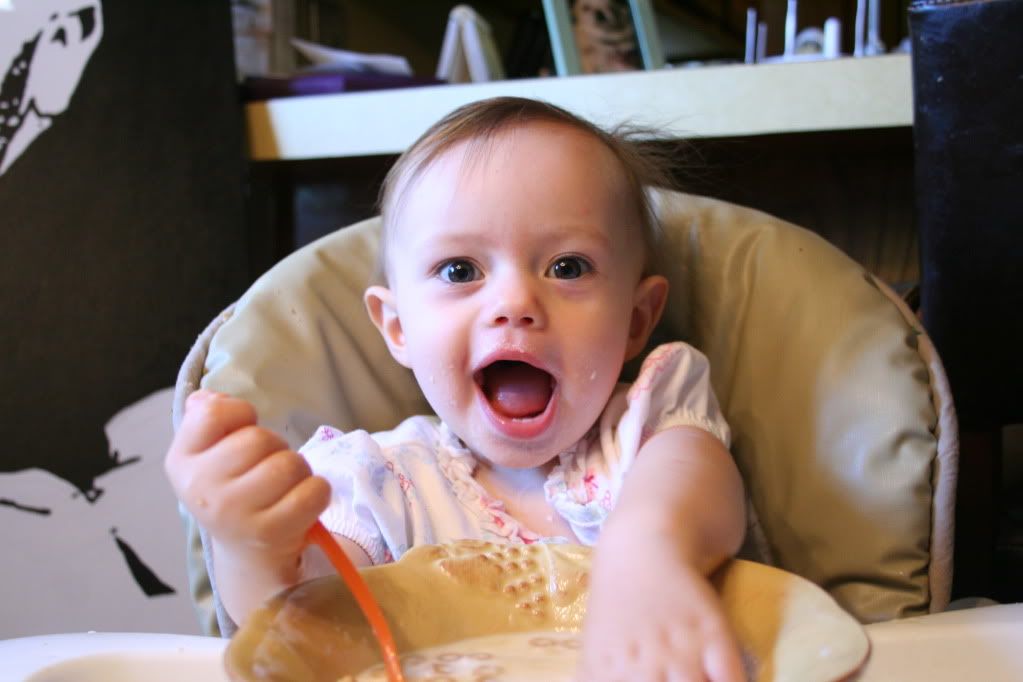 Saturday, I took Maria's neice from Monterray to the Airport. She just got married on Thursday and they were on their way to Paris. They missed their flight because they had a bar of soap in their bag and they got searched. Maria got to spend some time with them as a result. She hadn't seen her neice in 16 years.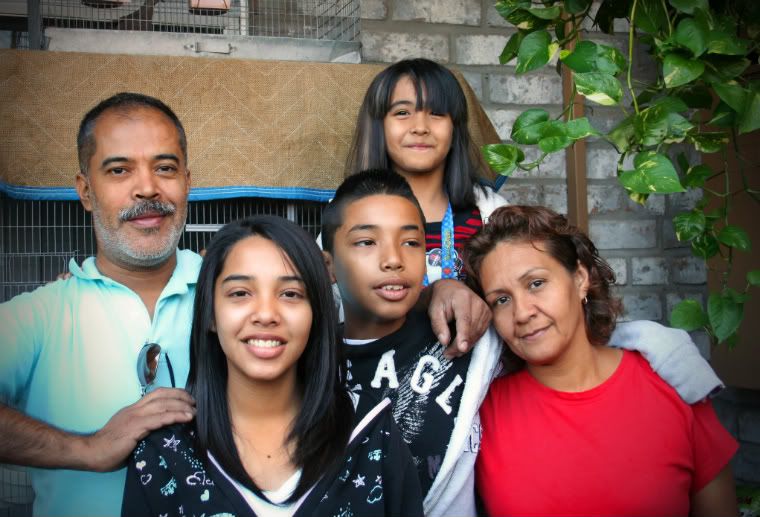 Here's the fam with neice Mirna and her husband on the back row on the right. I totally think Mirna looks like Maria! These kids were my students about 6 years ago for those of you who don't know them and they have become great family friends of mine. Jocelyn was the flower girl in Jimmy and I's wedding.